WELCOME TO HOTEL RIGA!
The "Riga" hotel is situated in the most beautiful part of Riga - at the very city centre, opposite the National Opera House and the Freedom Monument.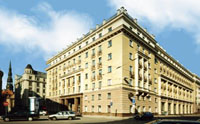 Before the World War II a well-known hotel "Roma" was located there. It was damaged during the war and on that place a new beautiful six-storeyed granit building was constructed. It was named "Riga" after the capital of Latvia, as it had become a peculiar symbol of the city.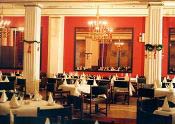 Many of the main city transport routes are crossing near the hotel, that gives the availability to get to the Riga airport, Marine passenger terminal, Daugava river boat terminal, new residential districts. There are Riga central department store, Central market, Central railway station and Central bus station in a few minutes walk from the hotel. From the railway station an electric train will take you to one of the charming resorts of Latvia - Jurmala city.
EasternEuropeanBrides
7227 North 16th Street, Suite 240
Phoenix, AZ 85020
(602) 553-8178
fax (602) 468-1119
Contact Us